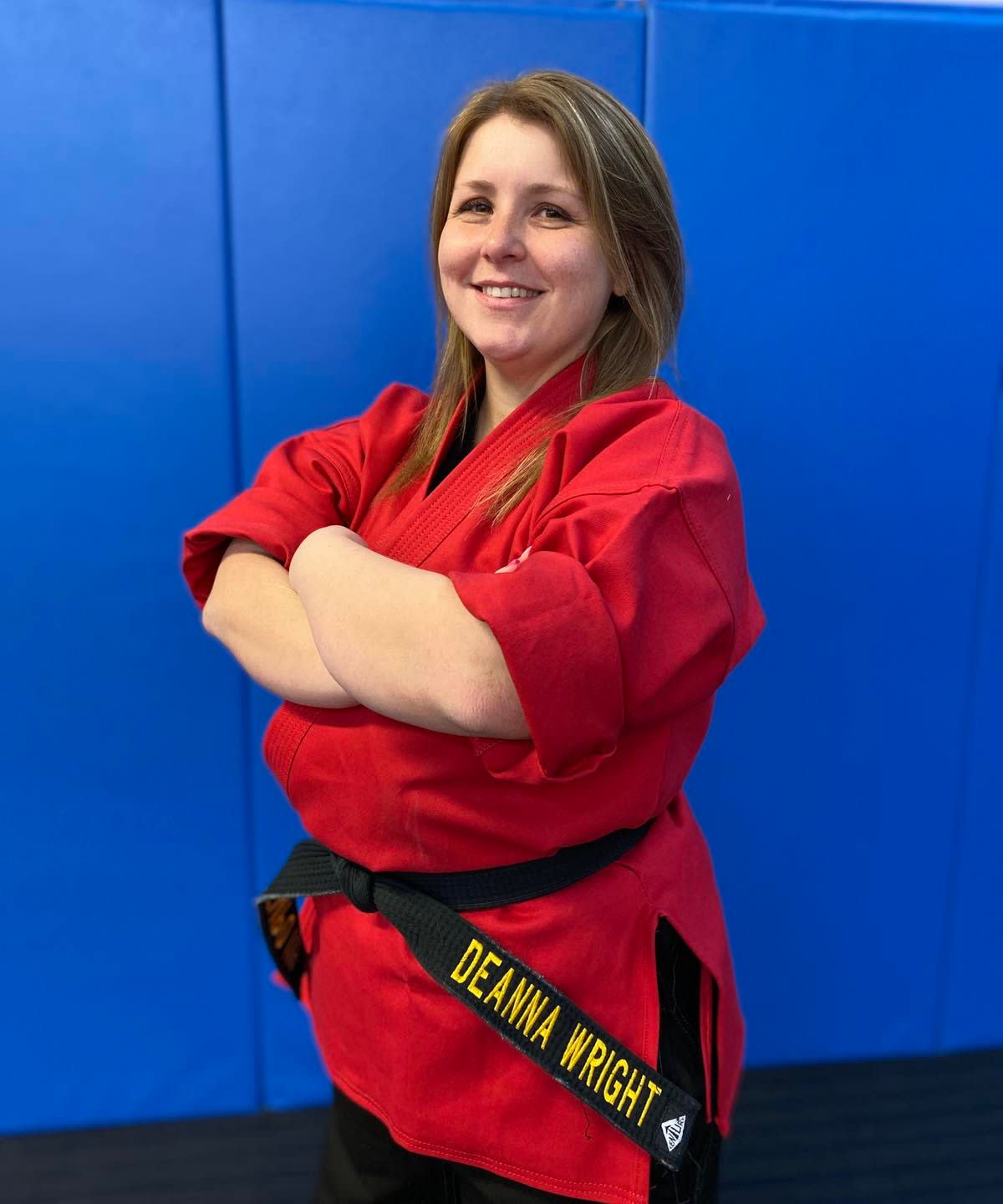 Deanna Wright
Deanna Wright 3rd Degree Black Belt

Deanna was on the floor since shortly after birth. After she came home from hospital she went to work with me.
She started informal training as soon as she was able to walk.
Formal classes at 5 years old
Received yellow belt in GoShin jitsu at 6 years old
Received a green belt in Tae Kwon Do at age 8
Received Junior Black Belt with me in Kempo at age 10
Adult Black Belt at 16
Second Degree at 18
Brown Belt in Okinawa Te

Black Belt in GoShin Jitsu

Associates Degree
Tournaments: she has competed in over 200 tournaments and has won over 500 awards. Three time triple crown champion NC State Games.
Master's Degree in Human Resource Management

Has earned the most awards in the karate association: patches, medals, trophies, certificates and more.
Demonstration: She has performed in over 1000 demonstrations in front of audiences of 5 to 10 people up to 5000 people.
She has taught karate to all ages from 2-68 she has run our entire program from time to time.
Mommy and me classes, kinderkarate, regular training, tournament team coach, demo team coach and Instructor classes.
She has been in commercials, magazines, newspapers, news cast and radio.