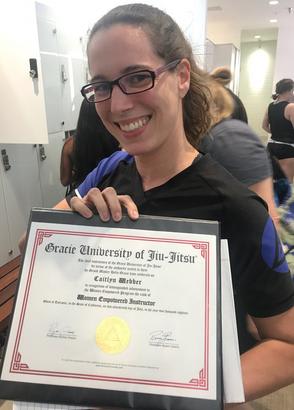 Caitlyn Webber
Caitlyn Webber is the only female certified instructor for Jiu Jitsu, combatives, and Women Empowered (women's self-defense) in the area. Extensive training in self-defense and instructing martial arts and fitness.
Has her Master's degree in Library and Information Sciences, t
he
published author of the Assassin's Legacy, and she's smart too!!